FROM LEADING CONSUMER NEUROSCIENCE EXPERTS
Mobile advertising mistakes to avoid in 2022
Discover insights on how to optimize your mobile ads and win in the attention economy.
This free eBook covers everything from common mistakes to concrete suggestions regarding mobile advertising.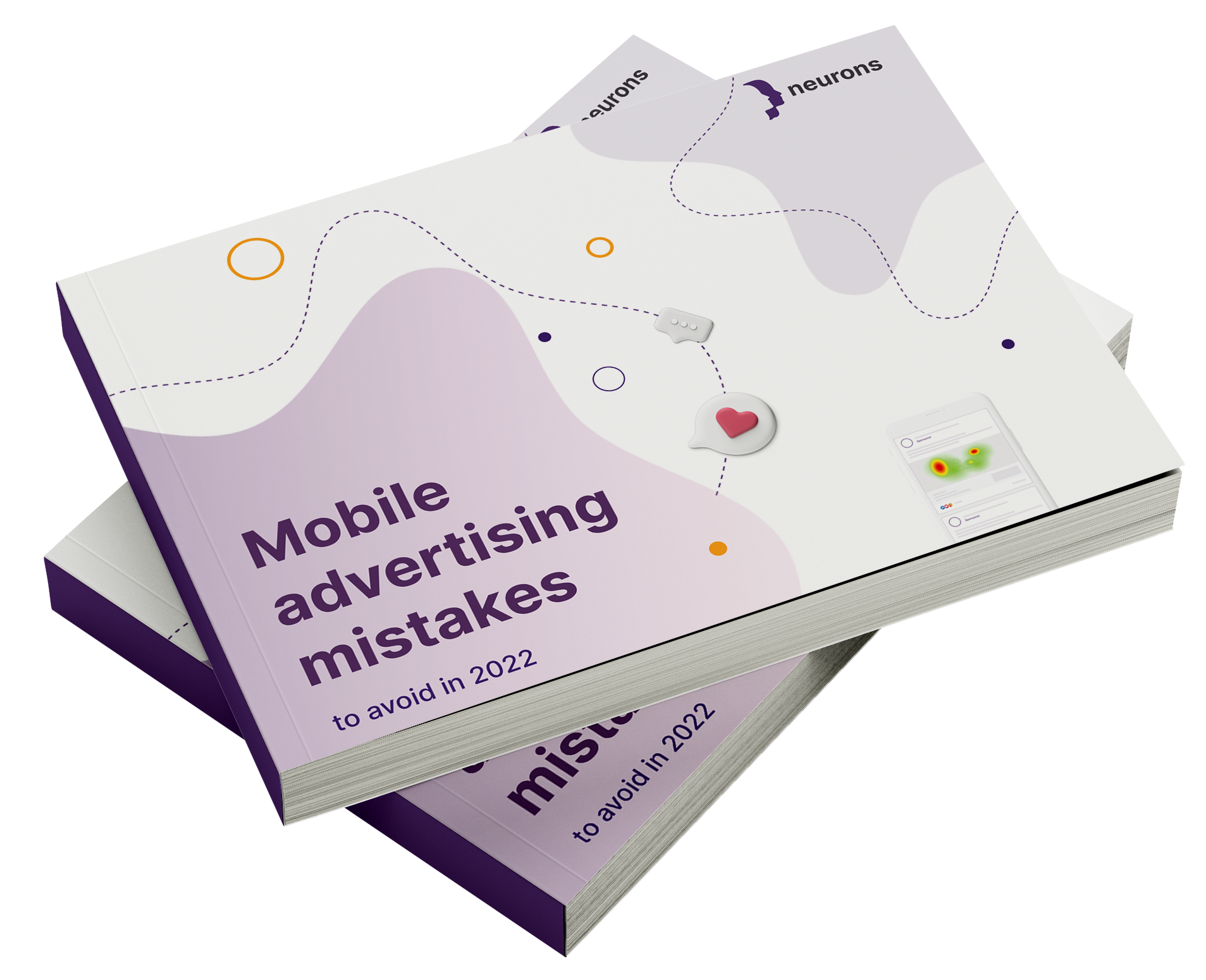 Trusted by biggest international brands

What you'll learn:
Why and how you should leverage mobile advertising in 2022.
Mobile advertising mistakes and how to avoid them, based on consumer neuroscience.
How to drive engagement, brand awareness, and brand recall with the right mobile ad approach.
Concrete tips and a checklist for designing attention winning ads.

"In 2022, mobile advertising is projected to take the center stage in the digital marketplace compared to all other channels for advertising."