VisualEyes is now a part of Neurons
VisualEyes has been acquired by Neurons and its features will be incorporated to the Neurons platform. Don't worry: you can still have access to rapid and accurate eye-tracking predictions by taking a step forward and switching to Neurons Predict.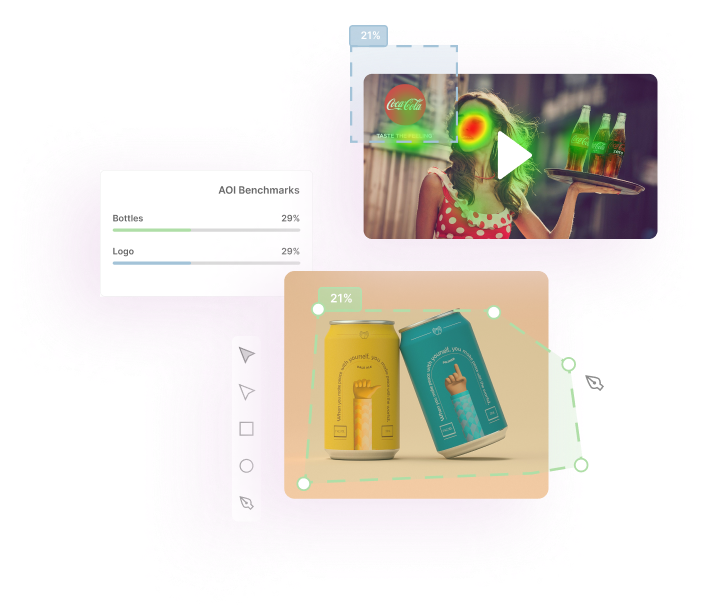 VisualEyes gave you access to all the perks of automated eye-tracking from pre-testing campaigns and design to speeding up product cycles and generating customer insights with the touch of a button.
With Predict, you can have access to all of the same functionalities while we have added extra features to give you even more value. By switching from VisualEyes to Neurons Predict and get your hands on powerful features, expert guidance and step-by-step tutorials.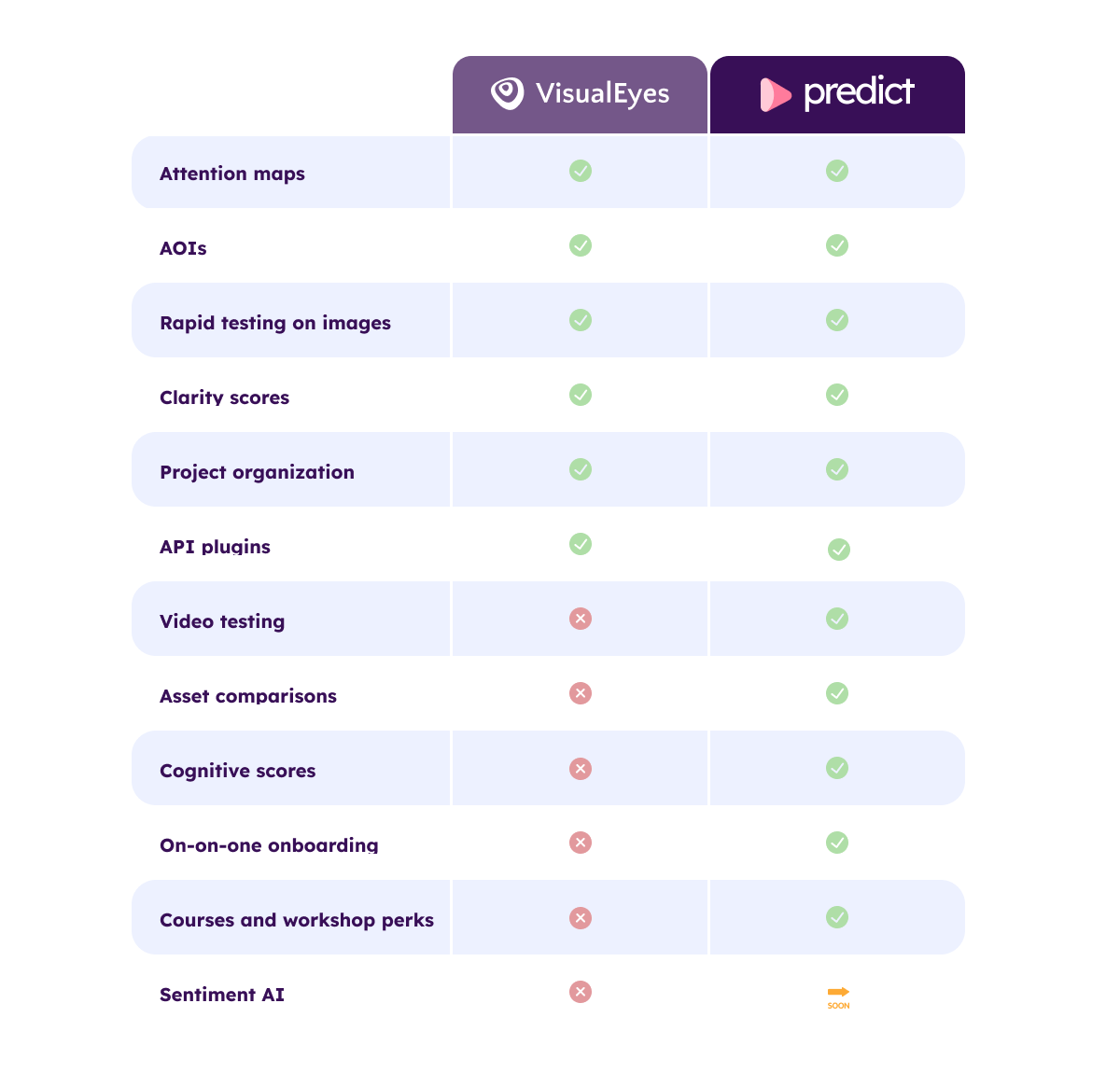 Frequently Asked Questions
Who are Neurons and what do we do?

Neurons is the world's leading consumer neuroscience company. Our focus is on combining neuroscience and AI to predict consumer responses. Since 2013, we have worked with Fortune-500 companies to optimize every part of their customer journey, including advertising, retail, user experience, innovation, tech, and beyond. We offer a suite of neuroscience products to test for every step of the consumer journey - from SaaS tools to full-scale research.

How does Neurons differ from VisualEyes?

While we also work customer prediction, Neurons differs from VisualEyes in a few ways. For one, our scores on clarity engagement saliency are more accurate. Neurons has an in-house science team that both builds and validates our results to ensure quality control. Predict, our solution that is comparable to VisualEyes, is also an AI that has been trained on one of the world's largest eye-tracking databases and offers a 95% accuracy, making it the most accurate design prediction tool on the market.

Besides digital UX and design optimization, Neurons's offerings expands, among other things, to physical packaging, in-store layout design, video analysis, and in-feed social media advertising analysis.

Which other tools does Neurons offer?

Besides Predict, Neurons also offers Explore, our easy to use and self-service online platform. Users can test their advertising assets for both conscious and unconscious responses on a real-life online panel that is based on their target customer segments. Explore allows users to measure customer emotions, sentiments, memory, and attention quickly and at a low cost and without the need for employing expensive neuroscience research agencies or experts.

We also offer Research, our bespoke solution for large scale and detailed consumer behavior studies.

Will I have a point of contact when I join?

Yes, you will have a designated Customer Success Manager and a full onboarding when transitioning over. We will help you get set up and give you access when you transition over.